How To Clean Awning Fabric

Intro to Cleaning Awning Fabric
Keeping awnings and other outdoor shades clean and bright requires regular cleaning, even if your awnings are made with high-quality outdoor fabricfrom brands like Sunbrella®or Dickson®. Depending on how routine your cleaning practices are, the climate and conditions where your awnings are located, and the type of awning fabric involved, a thorough cleaning may be as easy as using a soft brush and mild soap. Sometimes more vigorous methods and tools may be required.
At Trican, we approach awning fabric cleaning in a holistic way, since clean fabric is more easily maintained and longer lasting. For a directory of brand-specific cleaning guides, visit our Guide to Cleaners in our Product Guides.
Interested in becoming a Trican customer?
Find out more about us to see if we're right for you.
Do's and Don'ts of Awning Fabric Cleaning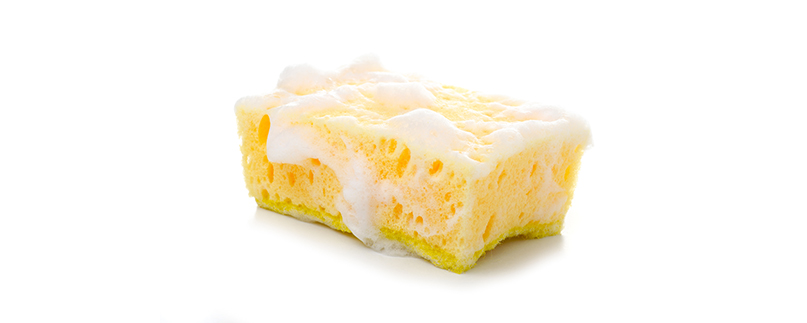 Always follow the manufacturer's instructions on cleaning and maintenance strictly & carefully.
Always test how your cleaning solution will affect the fabric on a spot of the awning where any discoloration will go unnoticed before cleaning the entirety.
Use a clean cloth (or paper towel). The cloth should also be color-fast. In most cases, a white cloth is best.
Hose down awnings and outdoor shades with clean water (from a garden hose is fine) about once a month or so on a hot and sunny day.
Keep an eye out for objects, accumulated dirt, and the like, and remove promptly.
Keep the underneath of your awnings and outdoor shades clean of cobwebs and other build up by brushing with a clean broom or soft bristle brush.
Keep shrubbery, vines, and bushes away from awnings as some plants contain an acid that can harm the fabric.
Be sure to check awning frames regularly as any rust that forms could discolor or harm the fabric.
Never fold or roll your awning or shade material in cold temperatures.
Take care to avoid dragging awning fabric along potentially damaging surfaces like asphalt.
Avoid getting insect spray and other chemicals on awning fabric.
Avoid open fires around and under awnings.
Keep water from standing on awnings.
Avoid using harsh soap or other cleaning solutions.
Never store awning fabric while fabric is wet or damp.
Click here to access a more detailed PDF version of the above, containing general instructions for cleaning select awning, marine, and industrial fabrics. Read on to learn about specific cleaning instructions for different types of awning fabrics..
How to Clean Acrylic Awning Fabric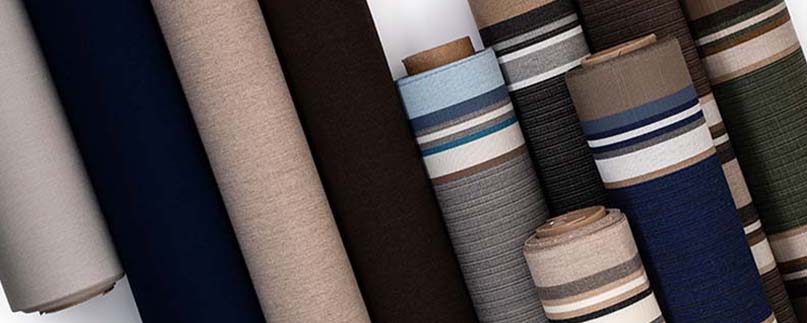 Awnings & outdoor shades made with Sunbrella, Dickson, or another acrylic shade fabric benefit from regular light cleaning. A more detailed version of the Sunbrella Awning Fabric cleaning instructions  can be found here.
While the fabric is still on the awning frame, brush off any loose dirt or debris. Soak the fabric with a cleaning solution of mild soap like Dawn® dishwashing liquid and water, then clean with a soft bristle brush. Rinse thoroughly after cleaning so all soap residue is removed. Allow the fabric to air dry.
How to Clean FIRESIST® & Polyester Awnings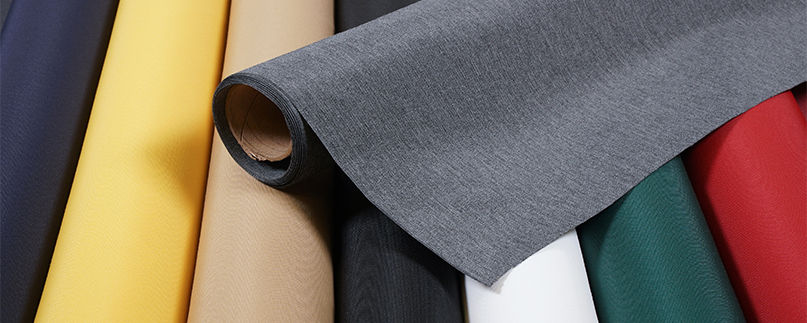 Whether you're working with residential or commercial awnings, polyester awnings & outdoor shade fabric, like  FIRESIST®, benefit from regular cleaning treatments. Fabric that is flame-retardant or flame-resistant requires consistent maintenance to maintain integrity and performance.
First, brush off all loose dirt and debris. Next, hose the awning fabric down. Dilute a mild dishwashing liquid in clean, lukewarm water. With a soft bristle brush or soft cloth, clean the fabric with the cleaning solution. Allow the soapy mixture to soak fully into the fabric. Rinse with clean water until no more soap residue remains. Allow to air dry.
For stubborn stains, dried grime, or bird droppings, try the following:
Gently scrape off any hardened or stubborn material present on the fabric, removing large pieces while loosening the rest for removal. Make a cleaning solution of 1 tablespoon of liquid dishwashing soap to two cups of cold water. With a clean color-fast cloth, sponge at the stain with the cleaning solution. Blot at it until the fabric is saturated with liquid. Rinse. Continue to blot, saturate, and rinse until the stain disappears.
How to Clean Vinyl Awning Fabric
When cleaning PVC-coated or PVC-laminated vinyl fabric, use a neutral liquid detergent in a clean water solution. Adjust the solution — and the temperature of the water — to how difficult the cleaning project appears to be.
To clean, use soft cloths or soft bristle brushes.
After the awning fabric is clean, be sure to rinse it with plenty of water to get rid of every bit of detergent.
Use a clean cloth (or paper towel). The cloth should also be color-fast. In most cases, a white cloth is best.
Always clean vinyl material and allow it to air dry before storing.
Never use solvents like acetone, turpentine, or industrial degreasers to clean fabric.
Lightweight rope and cord are great for awning models that require lacing and tying. Made with high-grade materials, these awning lace products offer high strength and low stretch for years of service.
The purpose of this guide is to give fabricators some general guidelines and product information. This guide should not be considered as the sole source of information on cleaning upholstery fabric. This guide is strictly informational.